On Monday 23rd September 2019, Minister of State for Housing, Planning and Local Government John Paul Phelan officially opened the latest housing project by Carlow Voluntary Housing Association Ltd (t/a as Tinteán) in County Carlow.
Presentation Place, Barret Street, Bagenalstown, Co. Carlow was developed by Tinteán, working in partnership with Carlow County Council, the Department of Housing, Planning and Local Government and the Housing Finance Agency.
This turnkey family housing scheme was completed in 2018 with funding from the Capital Advance Leasing Facility (CALF) and HFA borrowing,
Eileen Brophy, Chairperson of Tinteán commented that "this family housing scheme in Bagenalstown is the first development by Tinteán in Bagenalstown and Tinteán now provides quality homes in Carlow Town, Tullow, Bagenalstown and across various locations in rural Carlow".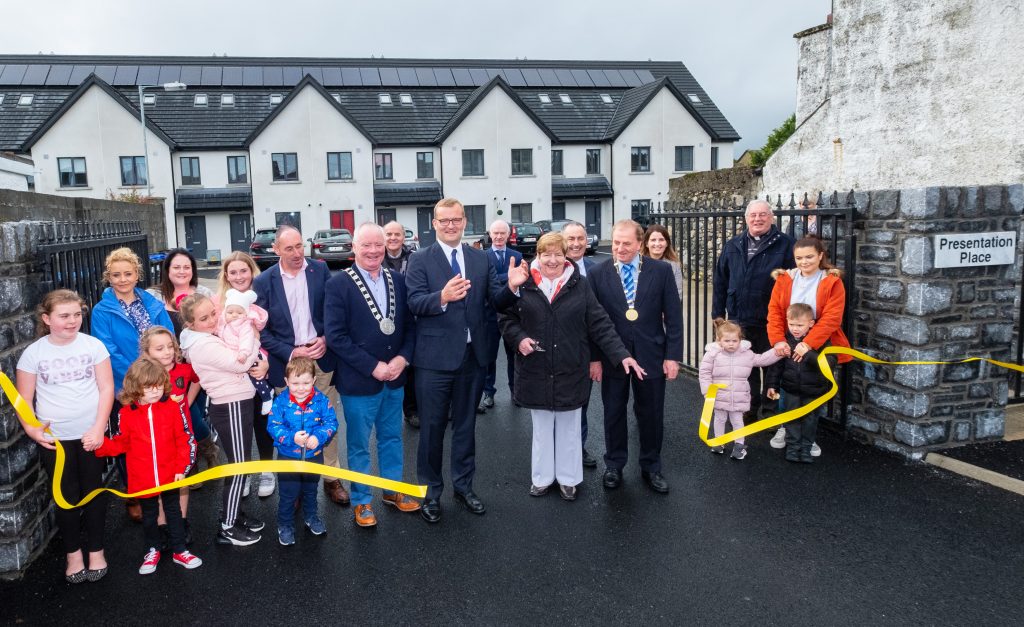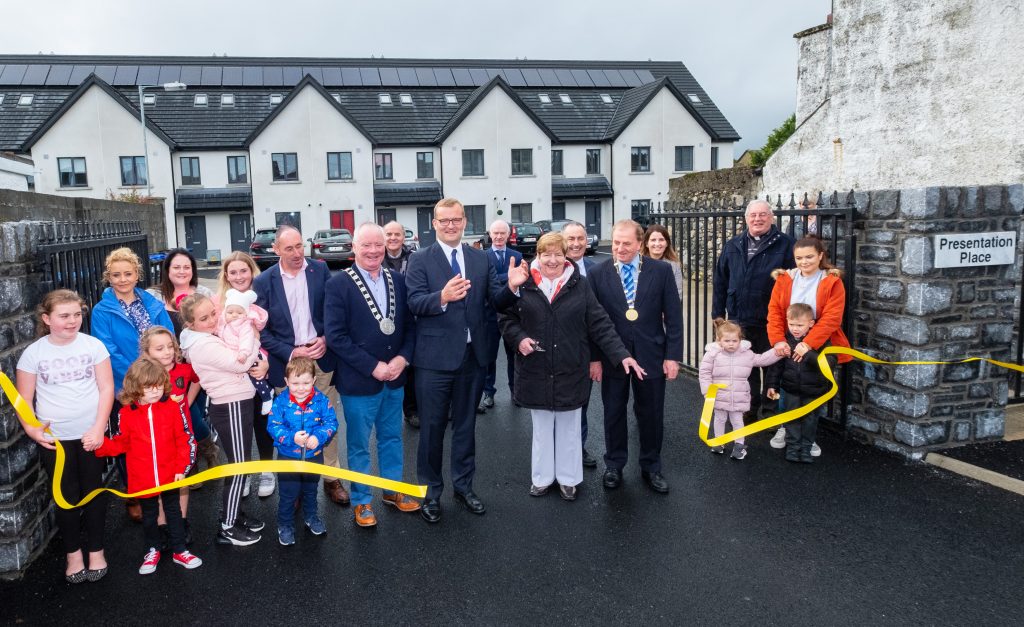 Tinteán now provides 132 units for the people of Carlow with plans to provide a total of 186 units by the end of 2021.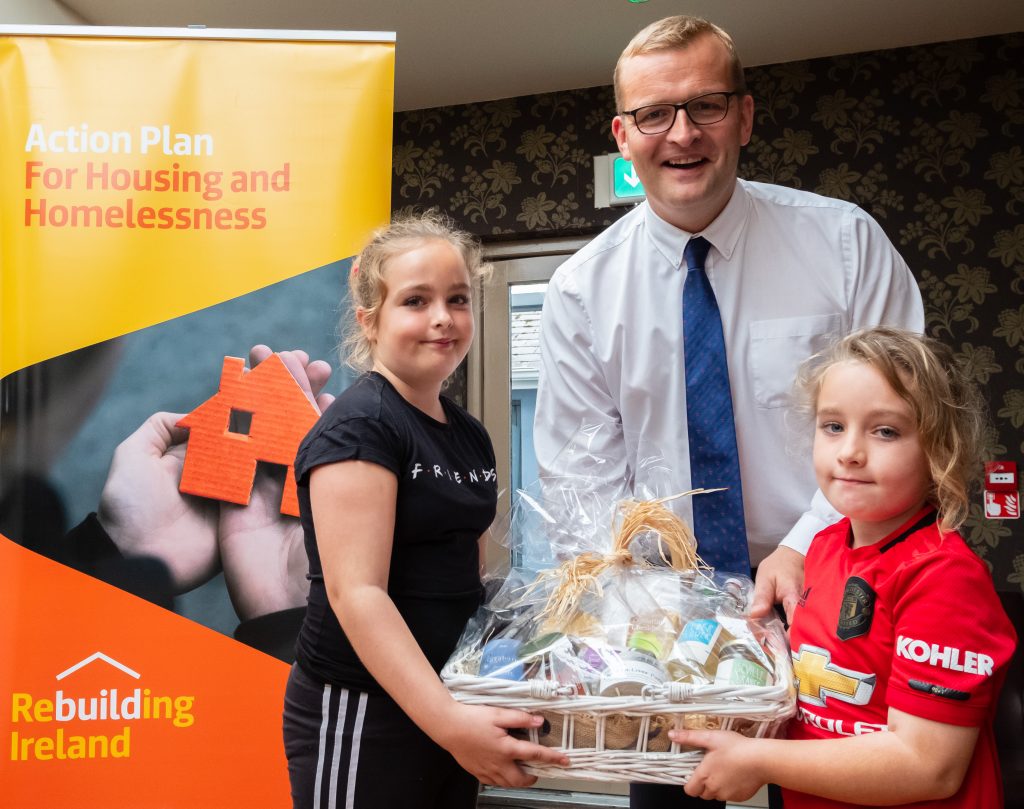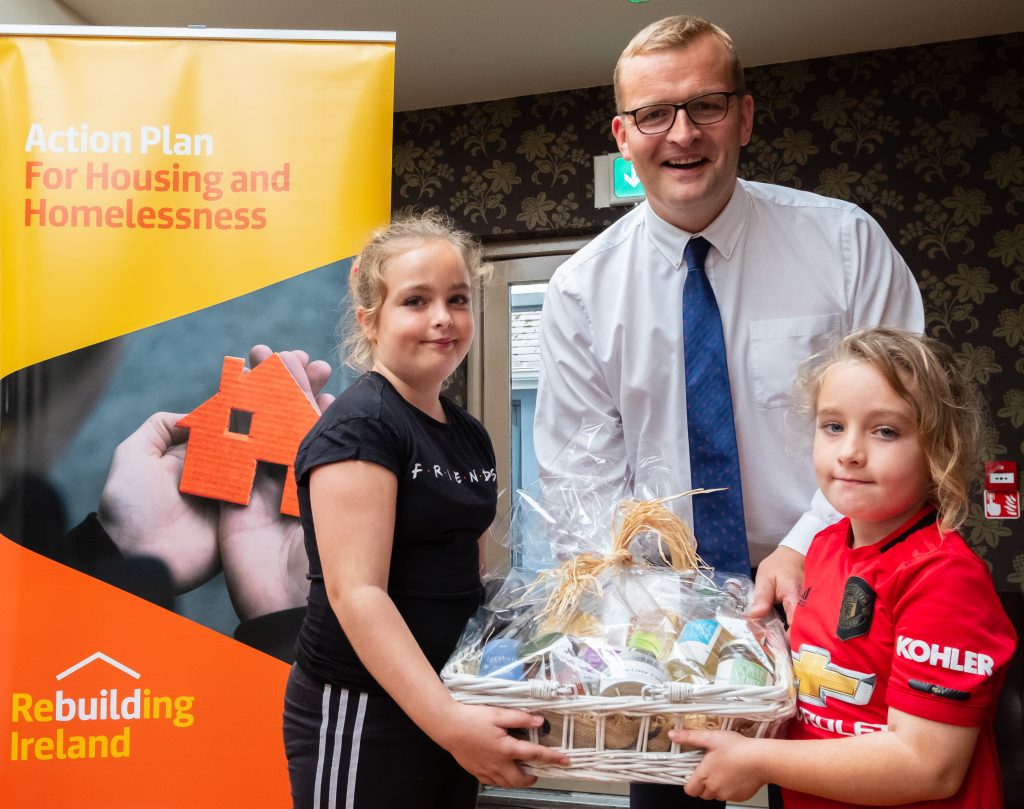 At a project cost of €1.4m this development consists of 10 no 3 bed family homes which helps to address the social housing need in Bagenalstown.
Presentation Place is ideally located in the Town Centre and is within walking distance of all amenities such as schools, shops, sports facilities and places of worship.