Thursday 23rd April 2020:
Minding your long-term health condition during coronavirus (COVID-19)
Below is a very informative information leaflet to support people living with a long-term health condition.
The leaflet provides practical and clear information to support people to manage their long-term health condition and to stay well. This resource was developed by the National Self-management Support Coordinator Team and approved by the National Clinical Care Programmes for Diabetes, Respiratory and Heart Failure.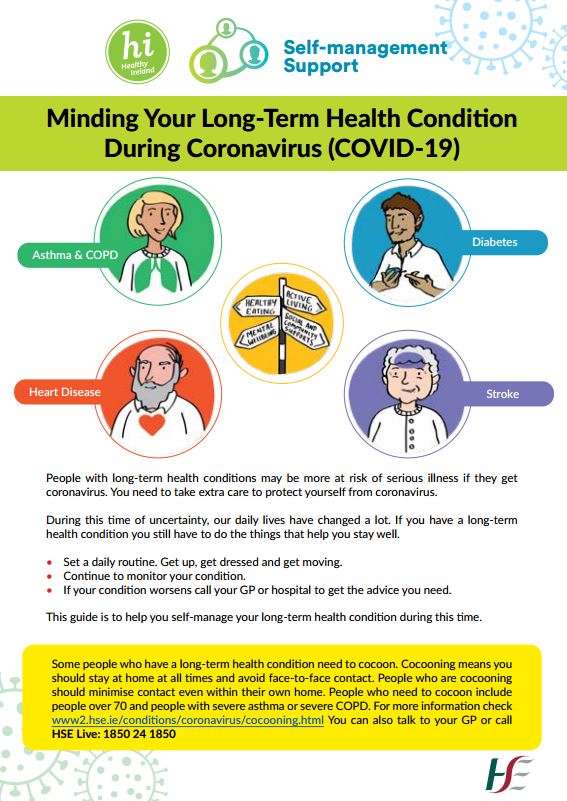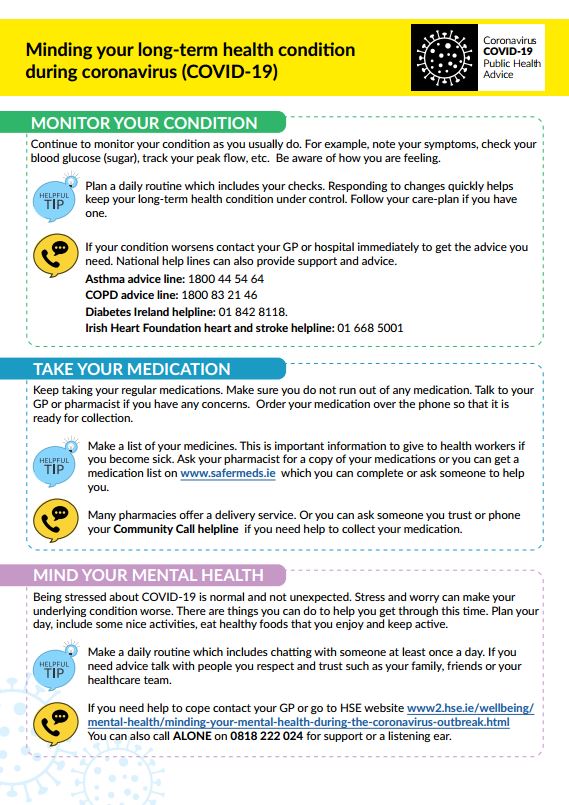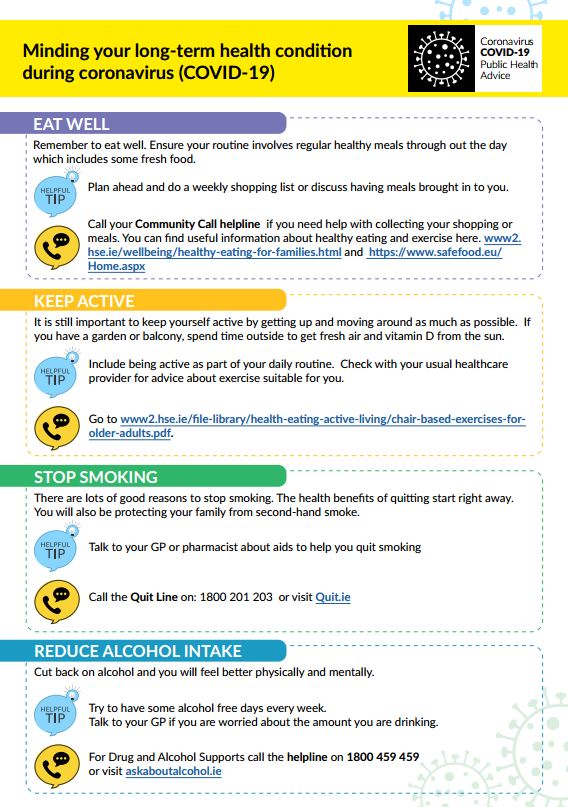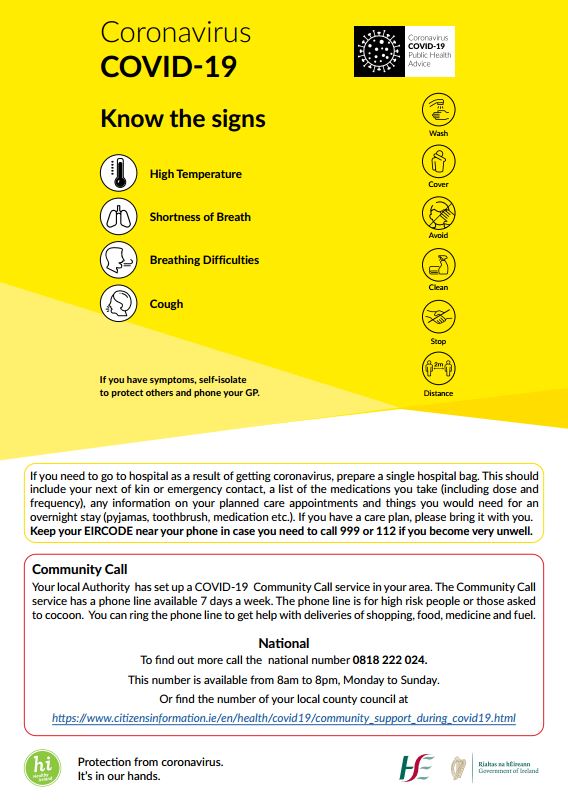 Friday 17th April 2020:
Isn't it fantastic to see the amazing community effort across the entire country to prevent the spread of this virus?
We are so fortunate to have such dedicated front line staff protecting and supporting the most vulnerable and so many essential workers playing their part.
Now is the time to drive it home and not relent in our efforts.
It isn't easy keep to the guidelines but they are working; boredom is a bit of an enemy for all of us. Here is a useful guide with some great ideas: At Home Activities
Cocooning: Here is a nice video explaining all about cocooning.
We all have a part to play to help prevent the spread of Covid-19.
Please follow all HSE and Government guidelines.
By working together we can limit the spread of the virus and protect our communities.
Please look out for others, please act responsibly at all times.
We in Tinteán will continue to closely monitor the situation and will be following government guidance to ensure we can continue to offer the best possible service at this time.
There is some excellent information on the HSE posters below to assist everyone cope with what is happening at present what actions to take..
Keeping your distance is going to be extremely important in the next 10 -15 days and is well explained in this video from the HSE.