Our team – Board, Employees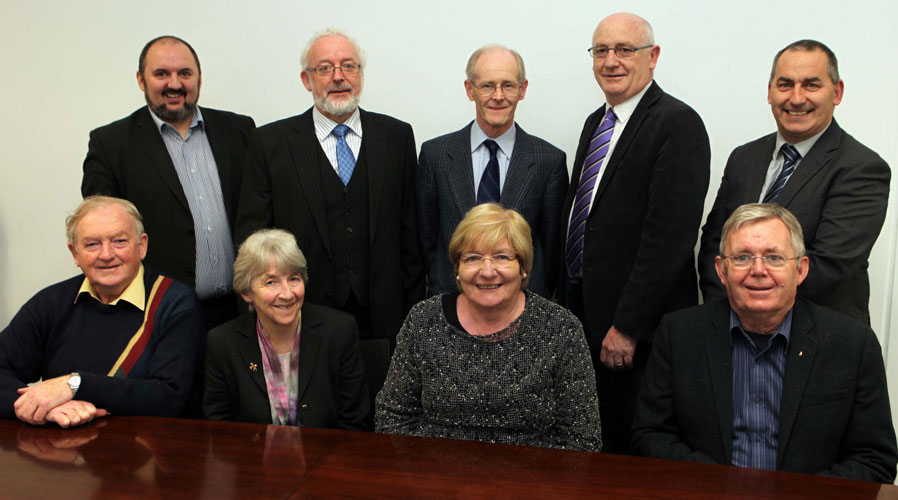 Chairperson: Eileen Brophy
Eileen Brophy is a founder member of Tinteán and is currently the Chairperson of the Board and in 2007 was the National Winner of the ICSH Board Member Award. She is also a member of the Board of Management of Oaklee Housing Trust, representing the Disability sector. She is a graduate of the Irish Management Institute and is a NUI Trainer of Trainers.
Eileen is the founder and Director of Services of Delta Centre Ltd., which provides a range of services to people with intellectual disabilities in Carlow. She also lectures nationally and internationally on Sensory Development for people with special needs.
Eileen has had extensive involvement in the administration and project management of many community initiatives. She is a member of Rotary International.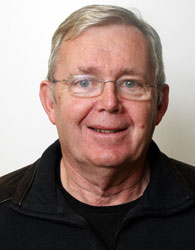 Honorary Treasurer: Frank Comerford
As a founder member of Tinteán Frank has served on the Board of Management since 1993 and he has served as Honorary Treasurer since 1995. He was the County Representative on the Board of the Irish Council for Social Housing for many years. He is responsible for the day to day line management of the Tinteán Project Administrator. In 2014 he was the National Winner of the ICSH Board member Award.
Frank has significant management experience from his time in the now Department of Social Protection, managing the area of Carlow/Kilkenny for a long number of years prior to retirement in 2009 at Assistant Principal level.
Frank is extremely active in the Carlow community and has been involved with a significant number of Voluntary/Community organisations for many years and held the position of Hon. Treasurer with most of them. He is currently a director of four voluntary companies, Tinteán, Carlow MABS and Carlow
Volunteer Centre (as Honorary Treasurer) and St Catherine's Community Services Centre (Company Secretary).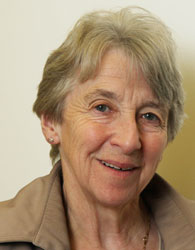 Vice-Chairperson: Mary Sheehy
Mary has been on the Board of Directors of Tinteán since its inception, and has served as Company Secretary. She has extensive experience and training in Financial Management and Administration, Charities and employment legislation, and holds qualifications in Counselling, Canon Law and Theology.
Mary has a background in banking, education, local authorities and charitable foundations. In addition to her involvement in Tinteán, she has served on the Board of Management of St. Catherine's Community Services Centre in Carlow and has been a Director of Assumption Parish Services Ltd. She has also served in a voluntary capacity as consultant to a charity in regard to its financial systems.
Mary is currently developing a thesis on factors that militate against the Rights of the Individual in the Irish Justice System.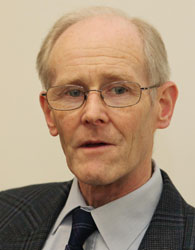 Company Secretary – Richard Hoolan
Richard is a Civil Servant currently with the Department of Jobs, Enterprise and Innovation and previously with Department of Agriculture, Food and Forestry. Prior to joining the Civil Service in 1995, he worked in a number of companies in roles ranging through Office Manager, Credit Controller, and Assistant Accountant.
Within the voluntary sector, Richard was a member of the Irish Red Cross for over 20 years, working his way through the ranks to finally serve as Area Director of Units before retiring in 2006. Richard also served for a number of years on the Carlow Branch Committee of the Irish Wheelchair Association and the Board of St. Catherine's Community Services Centre.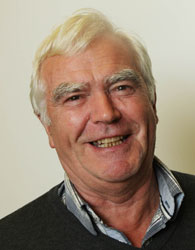 Adrian Dunlevy
Adrian Dunlevy, FCCA, served as Financial Controller/Co. Secretary for the Nationalist & Leinster Times Newspaper for 23 years having worked previously as accountant in a range of national and multi-national companies .
As well as serving on the Board of Tinteán, Adrian is also Chairman of the Board of St Catherine's Community Services Centre in Carlow and was Chairman of Carlow Town Hurling Club.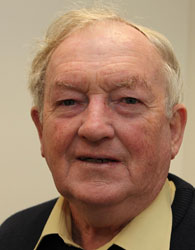 Michael Abbey
Michael is a trained primary School teacher and worked in teaching for forty years before retiring in 2001. He has also worked as an elected representative since becoming a member of Carlow Town Council in 1984 and he focused much of his public work in the area of housing. He was also a member of Carlow County Council since 1999. He has served as Chairman of the Traveller Accommodation Committee and as a member of the Housing SPC. Michael has served on the Board of management of Tinteán since 1994 along with other voluntary organisations in the Carlow area.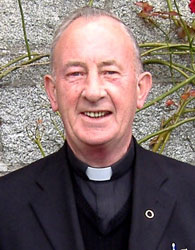 Fr. Brendan Howard
Fr. Brendan spent 40 years with the Christian Brothers as Principal of secondary schools in Bray, Portlaoise, Athy, Cork and Kilkenny. During this time he gained valuable experience in the management and development of secondary school facilities. After leaving the Christian Brothers in 1996, he became Deacon in the Diocese of Kildare and Carlow and was ordained the following year. After working in Carlow Cathedral he became Parish Priest in the Parish of Ballon &Rathoe, County Carlow up to the present day.
Fr. Brendan joined the Board of Tinteán in 1996, at the time of its first development, Radharc Oisin in Graiguecullen.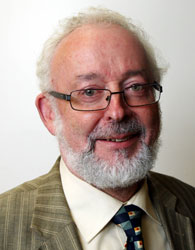 Rody Kelly
Rody, another founder member of Tinteán, was formerly the Principal at St. Joseph's Boy's National School in Carlow, until his retirement in 2006.
A long-standing member of Carlow Town Council, Rody served as Cathaoirleach between and 1997 to 1998. He was also an elected member of Carlow County Council between 1999 and 2009. Rody has also served on the Carlow VEC, the South Eastern Health Board, the Health Forum South and the Visual Centre for Contemporary Arts and the George Bernard Shaw Theatre in Carlow. He was also a member of the Carlow County Council Environmental SPC and the Board of the Carlow County Museum. Rody graduated with an Honours Degree in Law from Carlow IT in 2013.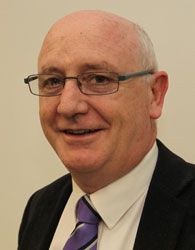 David O'Flaherty
David is currently the Principal of Muine Bheag Vocational School in Bagnelstown, County Carlow and was previously a teacher at the Carlow Vocational School. Prior to working in the education sector, David was the CEO of CANDO (Carlow Area Network Development Organisation) and the Manager of the Kildare Leader Project.
As well as serving on the Board of Tinteán for 10 years, David is also currently on the Board of St Lazerian's Special Needs School in Carlow. In the past he has served on the Board of Bishop Foley Primary School, Carlow and was Chair of the Carlow Regional Youth Service.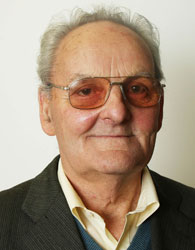 Jim Townsend
Jim is a farmer in Tinryland, Carlow and has more than 30 years' experience as an elected representative. He is a former member of Carlow County Council having served as Cathaoirleach on 3 occasions and also as the Carlow Town Council Cathaoirleach. In 1993 Jim was appointed as Senator in Seanad Eireann for 5 years, on the nomination of the Taoiseach.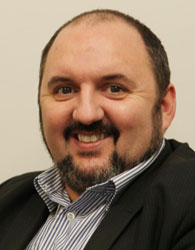 Kieran Comerford
Kieran has been a Board Member of Tinteán for over ten years. A native of Carlow , he has been involved in a variety of voluntary organizations involving youth , community services and housing at Local & National Level.
In his professional life Kieran is the Head of Enterprise with the Local Enterprise Office within Carlow County Council. In his role he works with hundreds of start-up and developing Enterprises and co-ordinates a wide variety of local, national and international events. Kieran is a Director of Enterprise House which is a Social Enterprise based on the O'Brien Road in Carlow which provides Incubation space for start-up and developing enterprises. The Centre has been developed over the past 9 years with the support of a voluntary board of 8 directors all of whom share a common vision for supporting start up and developing companies. He is a graduate of UCD & IT Carlow and is currently studying in UCC.
Our Staff
Tinteán Staff
Tinteán currently has two full-time employees, the Project Administrator, who report on a day-to-day basis to the Honorary Treasurer and on a monthly basis to the Board of Directors.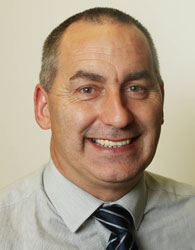 Turlough O Brien – Chief Executive Officer
Turlough is the most recent addition to the Tinteán team having just joined in September. He served as CEO of County Carlow Chamber for the past two years. Previously he has worked with AIB Bank, Sugar Distributors, Eire Og CLG and Irish Nationwide Building Society. He has been a member of the Board of Carlow County Development Partnership and Carlow Volunteer Centre. Turlough is currently Manager of the Carlow Senior Footballers.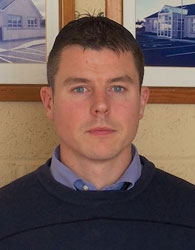 Brian O Connor – Project Administrator
Brian joined the organisation in August 2013 as Office Administrator.
Prior to taking up the position in Tinteán, Brian was a Business/ Construction Manager with Picsaw Construction, a local based Construction Development Contractor.
Brian has six years' experience working in the residential housing sector in Ireland. His main responsibilities were to manage all aspects of the company and to take projects from an early design stage to successful completion. His role enabled him build up strong relationships with the statutory authorities, specifically local authorities.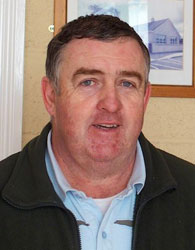 Tony Lawler – General Maintenance Operative
Tony's whose role is General Maintenance Operative. His role consists of undertaking all general maintenance matters with the Organisations housing portfolio.